Call Us Now to Lock in the Lowest Prices Online: (833) 767-4275.
Free Shipping. No Sales Tax.

Why Shop With Us?
☑ We will MATCH OR BEAT any Competitor's Price. Simply Contact Us.
☑ Friendly & Responsive Award Winning Customer Service Team.
☑ SSL Secure Payment Gateway & Hassle Free Returns Makes Shopping Easy and Stress-Free.

Estimated Handling Time: Product Ships in 1-2 Business Days
Shipping Time: Please Allow 2-6 Business Days for Delivery
Shipping & Returns: Free Shipping. All of the Time.
FlashForge Guider 3 3D Printer 
3D-FFG-GUIDER3
Guider 3
Bigger, Lighter and More Worry-free
As a new generation of lightweight 3D printer, Guider 3 has characteristics such as larger print space ratio and convenient nozzle replacement. Equipped with the dual build plate options, quick-disassembly nozzle, HEPA 13 air filter, remote monitoring and other functions, it provides intelligent and convenient printing experience for education, small enterprises and individual users, making it a cost-effective choice for small batch production applications.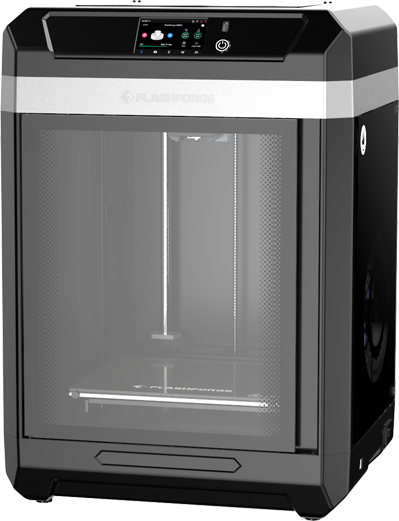 For Small Batch Production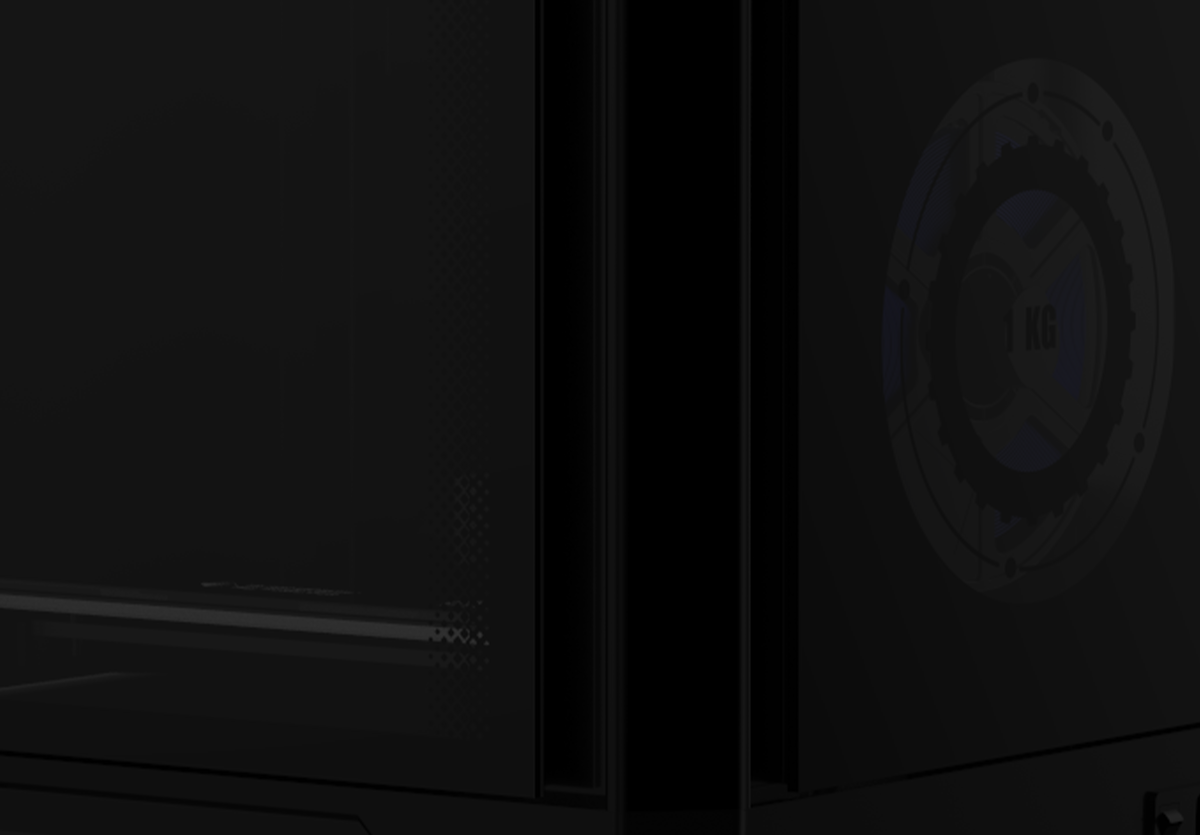 The lightweight equipment and the powerful production management system ensure 24/7 stable and continuous printing during the production and development process, making it suitable for multi-scenario applications.

Power Loss Recovery System
It can save the printing state in the event of an unexpected power failure and continue printing after the power is restored.

Integrated Equipment Management System
Our FlashPrint 5 slicing software enables multi-machine joint control and integrated device management in small batch production.

Real-time Monitoring of the Printing Process
With the camera equipped, the printing process and status can be monitored in real time easily through FlashPrint 5 and UI interfaces.

Open Material System
The 320℃ high-temperature extruder is compatible with ABS / PLA / PC / PA / HIPS / ASA / PETG / PA-CF, etc., supports 3rd-party materials, suitable for various applications.
Application Scenarios
Small Studio

Educational Institution

Small laboratory/factory
Main features
Guider 3 is specially designed for small batch production applications. The lightweight and compact machine structure, simple and powerful management system, and fast and efficient delivery capability guarantee continuous small batch manufacturing process in various scenarios, and provide low-cost and simple production methods.

Lightweight&Compact Design
(10% weight loss)

Excellent Printing Speed
(250mm/s)

Ease of Use

7*24hr
Stable Printing
Lightweight and Compact Design for Flexible Production Space
The new machine structure design improves the utilization rate of the internal space of the equipment, realizes the expansion of the build volume while making the equipment occupying less space, offering flexible layout of the production line.
The entire frame adopts aluminum structure, and the enclosure adopts lightweight and durable ABS and acrylic sheets, which realizes the lightweight design from the inside out while ensuring stable printing as well.
The entire frame adopts aluminum structure, and the enclosure adopts lightweight and durable ABS and acrylic sheets, which realizes the lightweight design from the inside out while ensuring stable printing as well.
Powerful Dual-platform System
Guider 3 offers two different platform options: glass platform and flexible steel plate platform. Thus, users can make personalized choices according to their needs when printing different filaments, which makes it suitable for diversified printing scenes.



HEPA air filter system can effectively filter the dust, odor and particles generated during the printing process, thus ensuring an environment-friendly and safe working environment.

If the equipment is not in use for a long time, the equipment will automatically enter the sleep mode, and then the screen goes black and lights are off, ensuring low energy consumption during night operations.

After finishing printing, the equipment will automatically shut down, realizing unattended, energy-saving and safer operation.

Guider 3 is equipped with a filament detection sensor to detect the abnormal state of filaments. If the filament is used up or clogged, the equipment will automatically stop and remind you of related problems, which can effectively prevent the damage of the printed part or nozzle, save electricity and avoid material waste. When the filament is used up, printing can be resumed after the problem is solved.
Specs
Extruder Quantity

1

Printing Precision

±0.15mm or 0.002mm/mm

Positioning Accuracy

X/Y-axis 0.011 mm;

 

Z-axis 0.0025 mm

Layer Thickness

0.05 ~ 0.4 mm

Build Volume

300 x 250 x 340mm

Nozzle Diameter

0.4 (0.4/0.6/0.8)mm

Nozzle Type

Stainless steel nozzle

Printing Speed

10 ~ 250mm/s

Maximum Extruder Temperature

320 ℃

Maximum Platform Temperature

110 ℃

Supported Filament

ABS / PLA / PC / PA / HIPS / ASA /

 

PETG / PA-CF / PLA-CF / PETG-CF /

 

PETG-GF

Power Supply

AC100-240V / DC24V / 20.8A, 650W

Device Size

496(L) * 436(W) * 696(H) mm

Packaging Size

585(L) * 530(W) * 760(H) mm

Slicing Software

Flashprint

Input / Output File Format

Input: 3MF/ STL / OBJ / FPP / BMP /

 

PNG / JPG / JPEG File;

 

Output: GX / G File / gcode
Printing Connection

USB Disk / Ethernet / Wi-Fi

Certification

CE / FCC / RoHS

Working Temperature

15-30℃

Compatible Operating System

Win xp / Vista / 7 / 8 / 10、Mac OS

Compatible Slicing Software

Slic3r / Cura (Need to set up)

Touch LCD Screen

4.3-inch

Printing Bed

Flexible steel plate platform /

 

Glass platform

Close Design

Auxiliary Leveling

Filament Running Out Reminding

Replaceable Print Bed

Ultra Silence Design

Continue Last Printing when

Power Off

Remote Camera Watching

Wireless Wi-Fi

Ethernet

USB Stick Interface

Air Filter Net

Cloud


About FlashForge 
FlashForge USA
FlashForge USA is disrupting 3D printing market by introducing easy-to-use and reliable 3D printers. Their products cater to many verticals - commercial (industrial, engineering, medical, architectural, signage and advertisement), educational, and hobbyists.
Established in 2011, FlashForge has sold tens of thousands of 3D printers worldwide, including award-winning models such as Finder, Dreamer, Creator Pro, and Guider 2.

 

FlashForge 

USA focuses on making 3D printing widely accessible to institutions, architects, engineers, designers, industrial users, and the broad consumer and prosumer markets.

 

FlashForge 

USA is fully committed to creating value for its customers by delivering quality, reliable, competitively-priced products and going beyond the

 

FlashForge 

Promise. 
Warranty
Standard 16-Month Manufacturer's Warranty
Each Flashforge 3D printer is manufactured with the strictest production standards and goes through vigorous quality control procedures before it is shipped out. To give Flashforge owners an assurance for their investments, all Flashforge 3D Professional printers are shipped with a standard 16-month manufacturer's warranty.
Please review the warranty terms and conditions below for more details.
Filing for Warranty Claim
3D printing is very exciting and can be quite addicting (just ask our technicians who are constantly printing in our 35,000 sq. ft. facility). FLASHFORGE USA fully understands that the nature of warranty claims can be a hassle for our customers and leaves them without a machine for the duration of the claim. Most of the time, issues can be resolved by reaching out to our Product Specialists. Our team of experts is here to assist with any challenges you may be facing with your machines and help you overcome it. If the issue cannot be resolved, the Flashforge Product Specialist will initiate the warranty claim and walk you through the process.
Warranty Terms & Condition
Warranty Programs only apply to units purchased from FLASHFORGE USA and its authorized resellers and distributors. For units purchased outside of the authorized network, please contact the respective vendor for warranty work. Note: FLASHFORGE USA and its authorized service centers also provide service and repair. Please contact us for more detail.
Warranty Programs are valid for the original purchaser of Flashforge products and cannot be transferred. The product must be purchased brand new with original invoice and serial number (if applicable).
Warranty claims will be serviced through the repair or replacement of the defective part. FLASHFORGE USA shall determine, at its sole discretion, the method of servicing that will be applied to the claim.
For quality control purposes, FLASHFORGE USA reserves the right to request return on defective parts in exchange for new parts.
*Warranty claims must go through FLASHFORGE USA before servicing can be performed. Any RMA received as a warranty claim without approval from FLASHFORGE USA shall be denied, no exceptions.
Causes that void warranty claim include
Damage caused by accidents, submerging in water, acts of nature or negligence
Tampering of the serial number and/or removal of identification stickers.
Product failure as a result of installing aftermarket components.
Unit(s) or part(s) received that is in working condition and not defective. FLASHFORGE USA reserves the right to collect service or return shipping charges at the expense of the customer.
The customer is responsible for shipping or delivery of the unit(s) or part(s) to FLASHFORGE USA designated service location.
FLASHFORGE USA will choose the shipping method back to the customer and incur any shipping charges.
Please notify our RMA department for shipping to an address other than what was on the original invoice. Additional documents are required as proof of address change.
FLASHFORGE USA is not liable for damages caused by the shipping provider during transit back to our customer.
Shipping

ORDER CONFIRMATION
As soon as your order is placed, you will receive an order confirmation e-mail.  This confirms your order has been received in our system and your credit card is authorized for purchase.  As soon as we receive your order, we begin processing to confirm that it is in stock and available for immediate shipment.  If your item is on backorder or unavailable, we will reach out to you via e-mail to confirm if you'd like to keep your order or cancel for a full refund.  If your item(s) are available for immediate shipment, we will process the charges and submit the order for shipment.
ORDER SHIPMENT
Please reference your product page specific lead times. After shipment, items will arrive in 2-7 business days.
Some models are custom made, and can take as long as 4-5 weeks to ship depending on the model and series. Please contact customer service before ordering if delivery time is a concern of yours.
Certain items due to high demand and low supply can only be placed on back order at specific times. Please contact customer service to hear about any items availability.
Please contact us for rush shipping rates and options. We will send you tracking information within 24 hours of your order leaving the warehouse to the e-mail address you provided when checking out.  If you do not receive tracking information from us within four business days of your order, feel free to follow up with us at info@machineshark.com.
Large items that ship via freight (not UPS or Fedex) require a signature upon delivery. You will receive a call from the shipping company to arrange a time and day for delivery that works for you.
PRODUCT QUALITY GUARANTEE
Please inspect the packaging of your item(s) when they arrive, if you notice any damage you should REFUSE the package, and make note of it on the delivery receipt.  If your item(s) do arrived damaged, please contact us immediately and send photos to info@machineshark.com . We will process an insurance claim on your behalf and happily work with you to resolve the issue and refund or replace your order.
CANCELLATIONS & REFUNDS
Generally, most of the items we carry can be returned within 30 days of receipt in new condition and unopened.
Returned products must be sent back with their original packaging and have all of the parts and components that they came with. Please contact the manufacturer for any warranty issues.

Please document (photograph) any damages upon receiving the item and report these damages to the delivery carrier if product was sent by LTL or freight (not by UPS, Fedex, USPS, etc).
Some items may be subject to a 15% restocking fee. Customer is responsible for return shipping and original shipping cost, even if the item was "free shipping". Any damages to products may void the return.
Returns must be accompanied with an RMA number. Please contact us in order to have one generated.
Should you have any questions about a particular product's return policy we're here to help. Please contact us and we will respond within 24 hours.
As stated in the Product Quality Guarantee, any item that arrives in less than perfect condition or missing parts will be handled at no extra cost. Refunds will be issued to the original credit card that you use when placing your order.
It is the customers' responsibility to confirm the product will comply with their state, county or city codes. If you will be receiving an inspection by a county or city inspector, please ask them what they require.
---
5 stars
Everything you'd want in a 3d printer & more.