Call Us Now to Lock in the Lowest Prices Online: (833) 767-4275.
Free Shipping. No Sales Tax.

Why Shop With Us?
☑ We will MATCH OR BEAT any Competitor's Price. Simply Contact Us.
☑ Friendly & Responsive Award Winning Customer Service Team.
☑ SSL Secure Payment Gateway & Hassle Free Returns Makes Shopping Easy and Stress-Free.

Estimated Handling Time: Product Ships in 1-2 Business Days
Shipping Time: Please Allow 2-6 Business Days for Delivery
Shipping & Returns: Free Shipping. All of the Time.
Snapmaker 2.0 Enclosure Bundle 
The Snapmaker 2.0 enclosure bundle comprises of the Snapmaker 2.0 3-in-1 printer and an enclosure. The enclosure is perfect for noise reduction, laser reduction, smell, fume and dust shielding, as well as creating a stable environment for any sensitive filaments. Choose from a range of sizes.
The most funded technology project in Kickstarter history is now available to buy! Featuring 3 great tools in 1 machine and a smart modular design, the Snapmaker 2.0 range features 3D printing, laser engraving, laser cutting and CNC carving, in a form factor to suit your project or workspace.
After creating a huge amount of excitement on Kickstarter with their Snapmaker 3-in-1, Snapmaker has done it again with the Snapmaker 2.0, becoming one of the most funded tech projects in Kickstarter history. Snapmaker has taken onboard feedback from users of the extremely popular original Snapmaker 3-in-1 machine and have expanded and improved on the original design while keeping their unique easy-assembly modular system. Bigger, faster and smarter, the Snapmaker 2.0 now boasts new essential features such as power-loss resume, build plate auto-levelling, camera-assisted laser engraving positioning and an ER11 CNC collet (compatible with over 100 carving and cutting bits). The Snapmaker 2.0 gives very impressive results in three essential manufacturing methods, which makes it a great educational tool, as well as a versatile addition for prototyping workshops and designers. With many add-ons and upgrades already available and with more being developed, the Snapmaker 2.0 is a great opportunity for you to unleash the full potential of your creativity.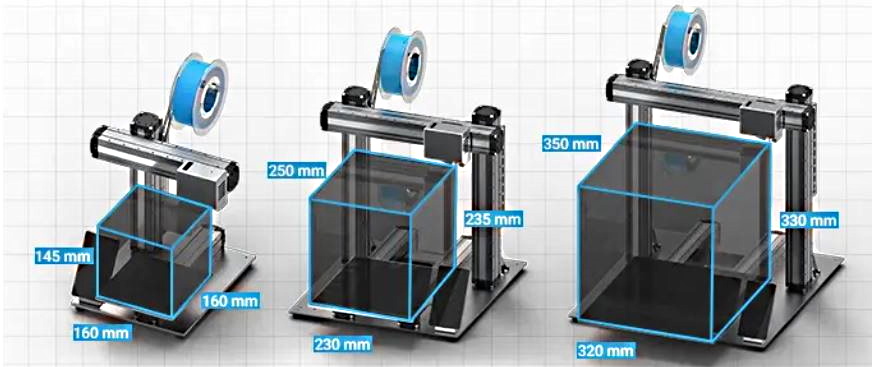 A Size To Suit Your Requirements
From the compact A150, to the large A350, the Snapmaker 2.0 is available in three different sizes to suit your workspace or project.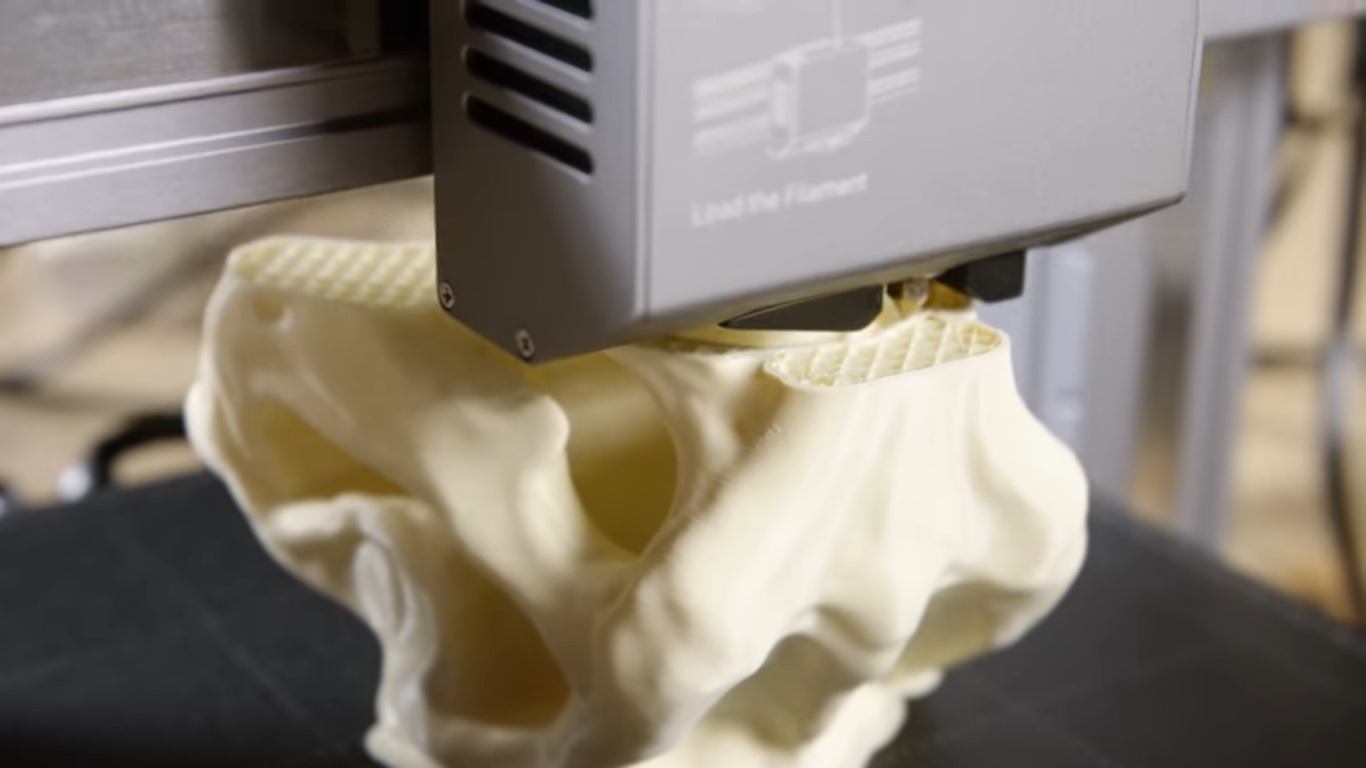 3D Printing
3D print your designs with a wide variety of colours and materials including PLA, ABS and Flexible filaments. The Snapmaker 2.0 also features essential functions such as filament run-out detection and automatic build platform levelling for a reliable 3D printing experience. In addition, a flexible magnetic print sheet makes removing finished prints a breeze and changing to CNC or Laser Engraving a simple process.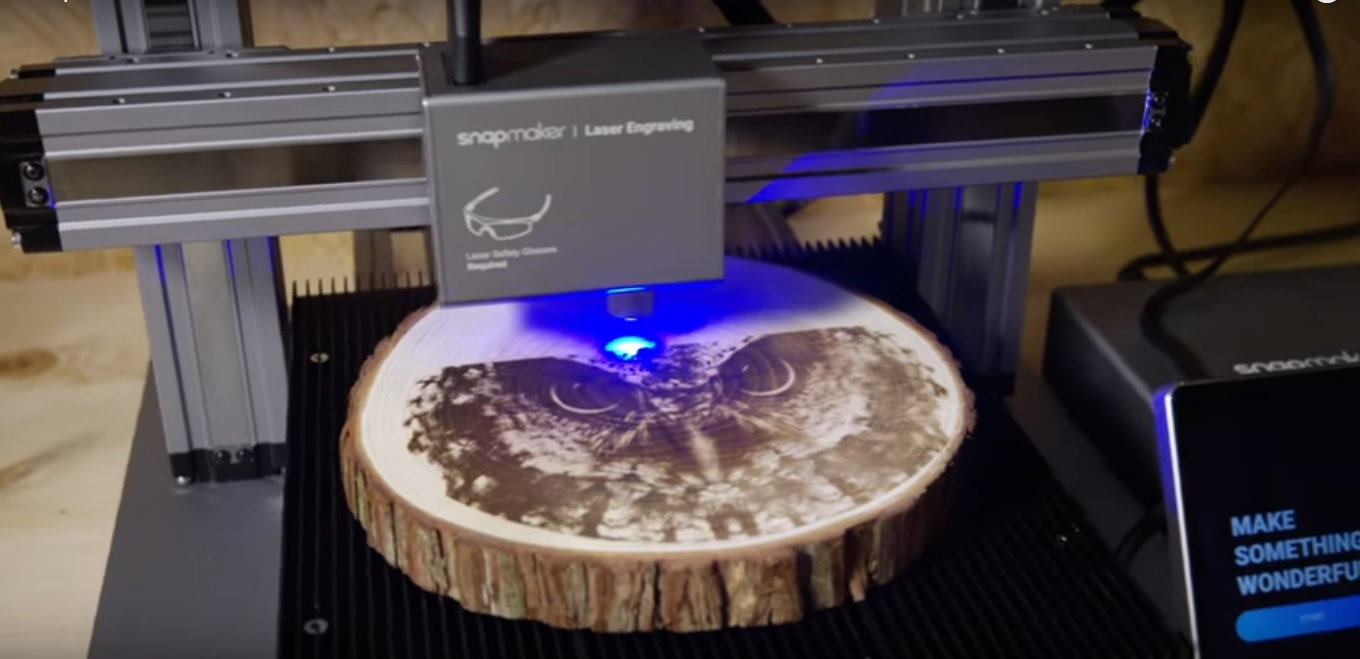 Laser Engraving
A powerful 1.6W laser can engrave or cut your designs using materials such as leather, plywood and acrylic. A built in camera assists with positioning the material by providing an overlayed preview in the software for precise placement. The laser engraving function also features a fast engraving mode in greyscale for speeding up large projects.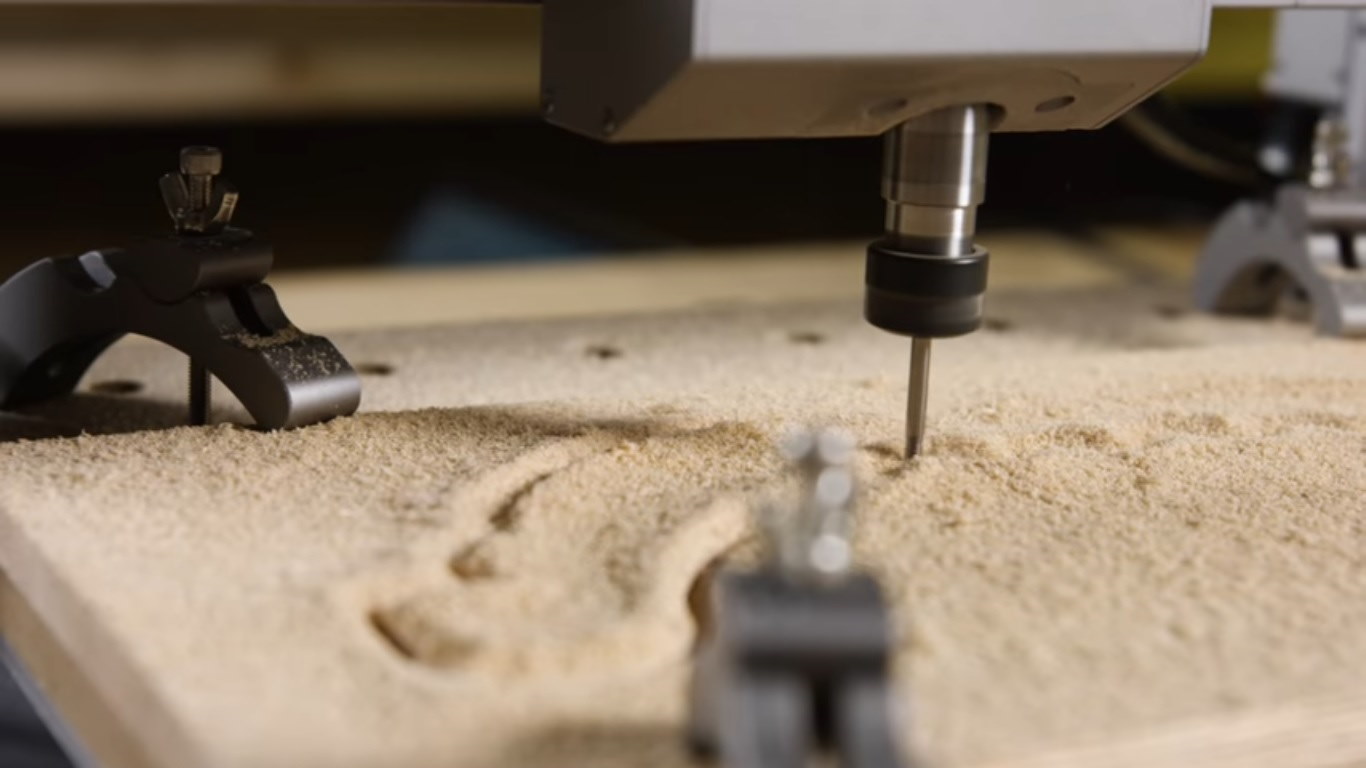 CNC Carving
Cut and carve hard materials such as Acrylic, POM, Hardwood, carbon fibre sheets and more with the CNC Carving module. Featuring a standard ER-11 Collet, the carving module is compatible with over one hundred carving and cutting bits ranging in diameter from 0.5mm (0.020 inches) to 6.35mm (0.250 inches). Also included is a removable and replaceable MDF waste board and clamp kit to keep the work piece level and in place.
Snapmaker Luban Software
Developed specifically for the Snapmaker range of machines, Luban is a free, open-source software designed to handle all three functions of the 3-in-1 Snapmaker series. Powerful, but also easy to use, the Luban software boasts features such as multiple model support, WiFi connectivity, camera capture for laser engraving positioning and multiple engraving modes.
Expand And Upgrade
The future-proof modular design of the Snapmaker 2.0 allows and encourages almost unlimited potential for upgrades and add-ons to expand its features and capabilities.
The Snapmaker 2.0 Enclosure Bundle teams all the innovative features of the Snapmaker 2.0 3-in-1 machine with the enclosure for a safer, more stable work environment.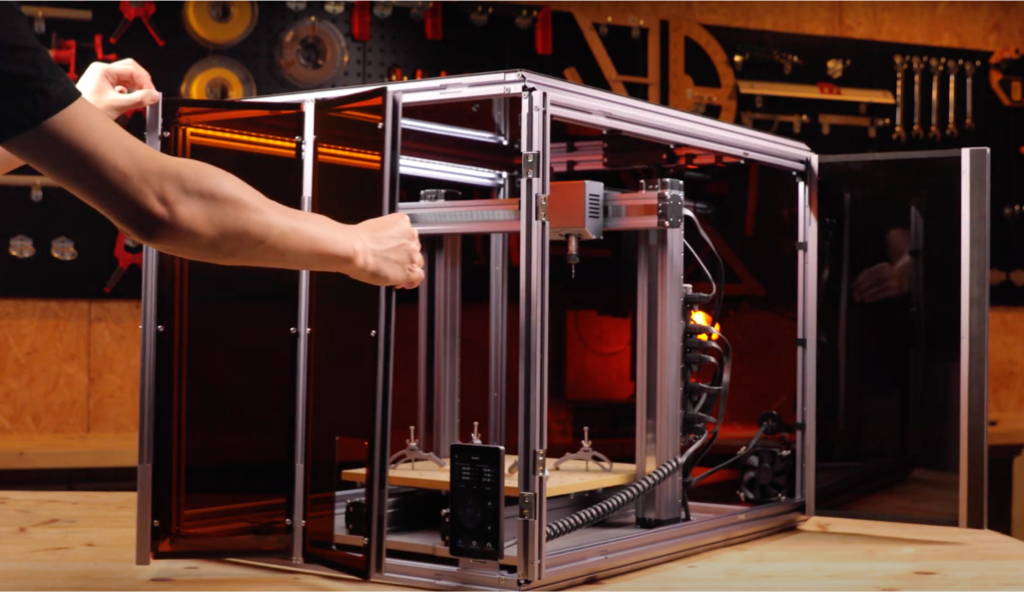 The Snapmaker 2.0 enclosure features door detection. The machine will automatically pause when the door is opened, making a safer work environment. The pre-assembled doors of A350 and A250 enclosure can be triple-folded, meaning they take up very limited space.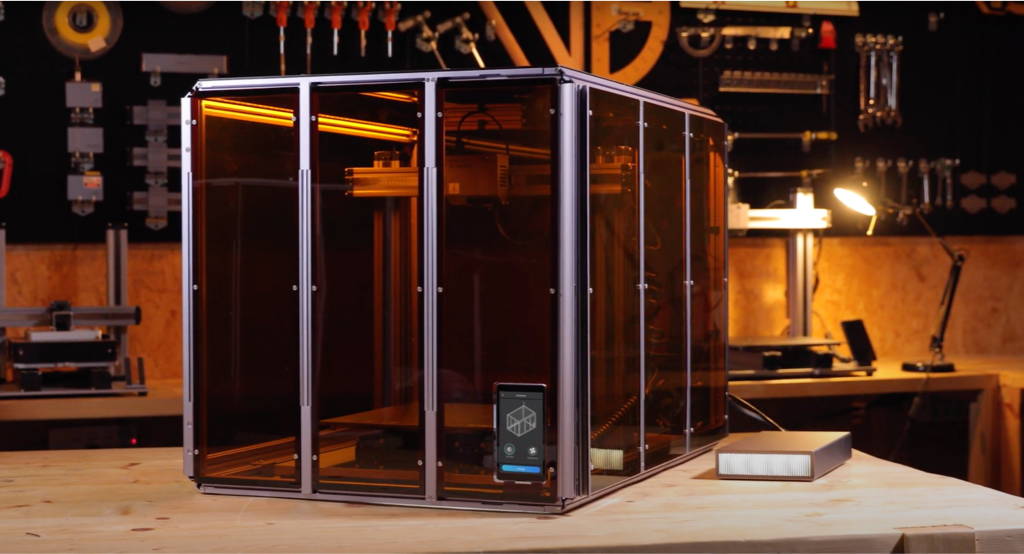 Temperature is maintained in the enclosure, this provides a more stable work environment and reduces the risk of part warping. The doors are made from brown acrylic to protect you from the laser beam. Use the built in lights to check on your build at any time.
---
Available In Three Size Options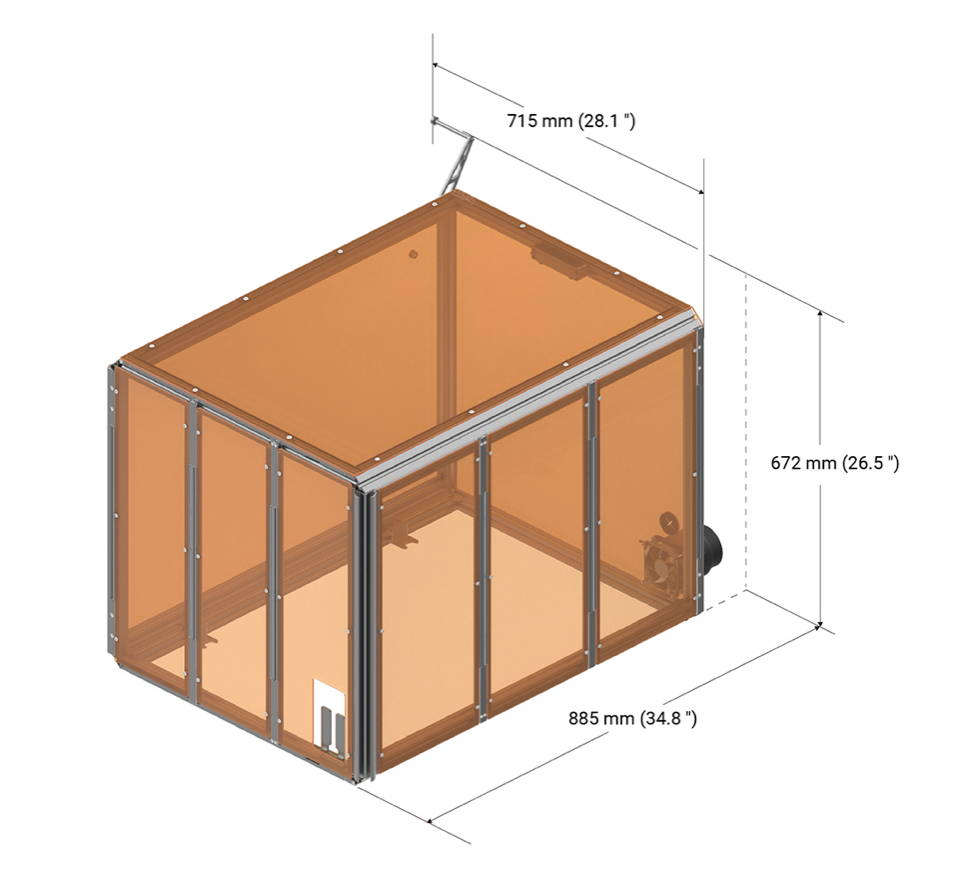 A350
The Ultimate multi-purpose machine for larger creations
A350 Enclosure Net Weight: 19.3 kg / 42.5 lbs. Shipping Size: 900 × 690 × 180 mm / 35.4 × 27.2 × 7.07 " Shipping Weight: 22.8 kg / 50.3 lbs. Frame Material: Aluminium alloy Panel Material: Acrylic Functional Units: LED Strips, Exhaust Fan, Exhaust Duct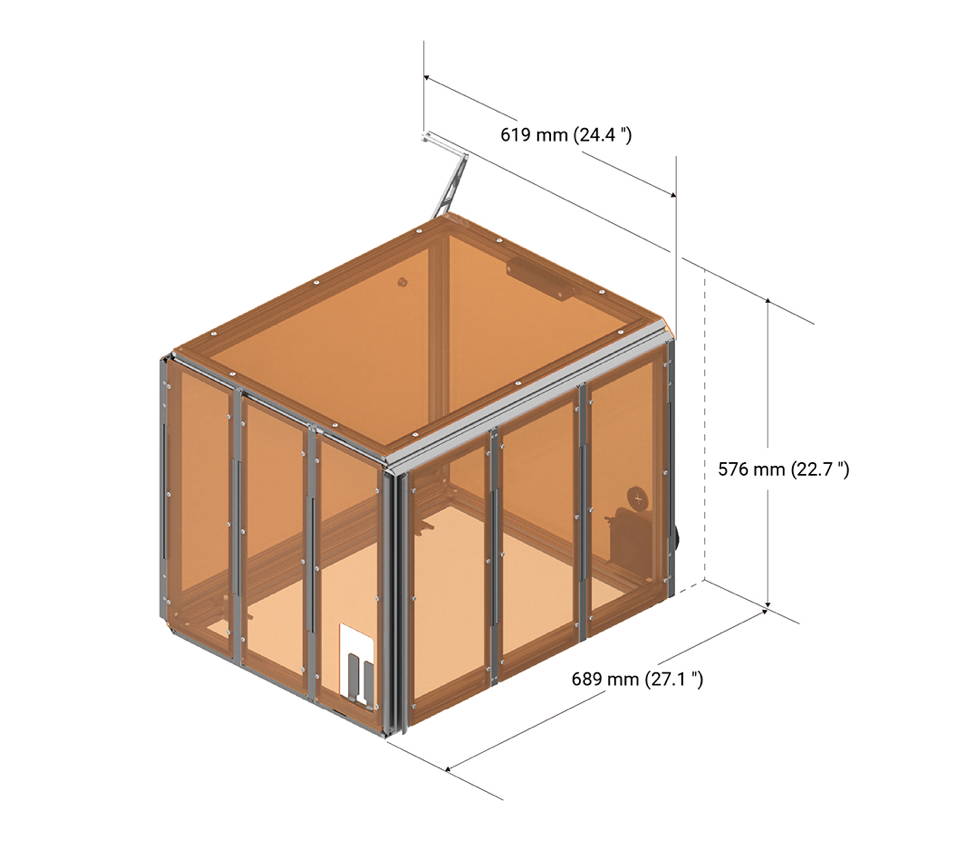 A250
Perfect for medium sized projects
A250 Enclosure Net Weight: 14.2 kg / 31.3 lbs. Shipping Size: 700 × 600 × 260 mm / 27.6 × 23.6 × 10.2 " Shipping Weight: 16.5 kg / 36.4 lbs. Frame Material: Aluminium alloy Panel Material: Acrylic Functional Units: LED Strips, Exhaust Fan, Exhaust Duct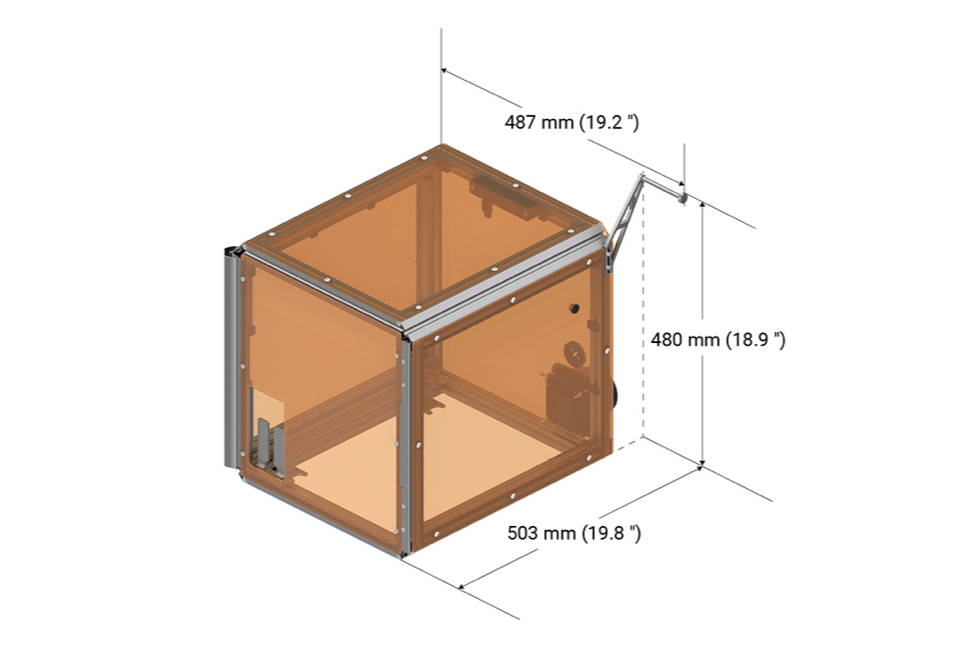 A150
Small yet powerful, the A150 is perfect for small to medium sized projects
A150 Net Weight: 9.6 kg / 21.1 lbs. Shipping Size: 600 × 510 × 260 mm / 23.6 × 20.1 × 10.2 " Shipping Weight: 11 kg / 24.3 lbs. Frame Material: Aluminium alloy Panel Material: Acrylic Functional Units: LED Strips, Exhaust Fan, Exhaust Duct
Specs
| Printing Technology | FDM |
| --- | --- |
| Build Volume W X D X H (Mm) // W X D X H (Inch) | A150:160x160x145mm; A250:230x250x235mm; A350:320x350x330mm; |
| Laser Work Area | A150:160x160mm; A250:230x250mm; A350:320x350mm; |
| CNC Work Area | A150:160x160x90mm; A250:230x250x180mm; A350:320x350x275mm; |
| Layer Thickness / Print Precision | 50 - 300 microns |
| Nozzle Diameter (Mm) | 0.4mm |
| Filament Diameter (Mm) | 1.75mm |
| Wavelength | 450nm |
| Printing Temperature | Up to 275°C |
| Weight | A150:16kg; A250:23.5kg; A350:27.5kg; |
| Platform Levelling | Auto-levelling |
| Special Features | 5" TFT, Android System, Filament Run-out Detection, Power Loss Recovery |
| Heated Platform | A150:Up to 110°C; A250:Up to 100°C; A350:Up to 80°C; |
| Compatible Materials | FDM: PLA, ABS, TPU, PETG; Laser: Wood, leather, plastic, fabric, paper, non-transparent acrylic; CNC: Hardwood, PCB, acrylic, POM, carbon fiber sheet; |
| File Format | FDM:STL, OBJ; Laser:SVG, JPEG, PNG, JPG, BMP and DXF; CNC:.CNC/.NC; |
| Connectivity | Wi-Fi, USB Cable, USB Disk |
| Printer Software | Snapmaker Luban |
| Software Compatibility | MacOS, Windows, Linux |
| Laser | 1600mW |
| Shipping Dimensions | A150:550x460x320mm; A250:550x530x320mm; A350:630x550x320mm; |
| Shank Diameter | 0.5mm-6.35mm (0.02-0.25 inches) |
| Spindle Speed | 6000-12,000 RPM |
About Snapmaker 
Making or Do-It-Yourself is much more pervasive now than 10 years ago because such fabrication tools as 3D printers, laser engravers and CNC carvers have been popularized. We love these tools ourselves and we hope that more people can make good use of these tools in their daily life as we do. Therefore, we are determined to make these tools even more accessible for ordinary consumers. We hope our products will enable you to turn your ideas into reality no matter you are a 30-year-old engineer, an 80-year-old hobbyist or a 10-year-old student.
We have a team of passionate and talented people to make this dream come true. We understand that there are three most common obstacles that hold people back from launching their DIY projects: high price of DIY tools, doubtful quality and the steep learning curve of the tools. That is why we devote unprecedented commitment to hardware and software development and community establishment, ensuring that we can provide high-quality, affordable and user-friendly fabrication machines. One of the most extraordinary products is Luban, an open source CAM software specifically designed for allowing full controls over 3D printing, laser engraving / cutting, and CNC carving capabilities and committed to software services. Not only does Luban provide computer programming and computer software design services for various types of people who like DIY and craft, but also it provides software update and maintenance services for 3D printers manufactured by Snapmaker.
With a bunch of engineers in the team, we value the application of engineering; we believe in positive outcomes brought by tinkering; we never leave out details that determine user experience. We also maintain close and transparent communications with our users so that we can create what our users need.
Our journey began in August, 2016. We successfully launched our first project which raised $2.2 million on Kickstarter half a year later. There is still a long way to go. With our passion and perseverance, we believe that making will be as easy as taking photos in the coming decades.
Shipping
ORDER CONFIRMATION
As soon as your order is placed, you will receive an order confirmation e-mail.  This confirms your order has been received in our system and your credit card is authorized for purchase.  As soon as we receive your order, we begin processing to confirm that it is in stock and available for immediate shipment.  If your item is on backorder or unavailable, we will reach out to you via e-mail to confirm if you'd like to keep your order or cancel for a full refund.  If your item(s) are available for immediate shipment, we will process the charges and submit the order for shipment.
ORDER SHIPMENT
Please reference your product page specific lead times. After shipment, items will arrive in 2-7 business days.
Some models are custom made, and can take as long as 4-5 weeks to ship depending on the model and series. Please contact customer service before ordering if delivery time is a concern of yours.
Certain items due to high demand and low supply can only be placed on back order at specific times. Please contact customer service to hear about any items availability.
Please contact us for rush shipping rates and options. We will send you tracking information within 24 hours of your order leaving the warehouse to the e-mail address you provided when checking out.  If you do not receive tracking information from us within four business days of your order, feel free to follow up with us at info@machineshark.com.
Large items that ship via freight (not UPS or Fedex) require a signature upon delivery. You will receive a call from the shipping company to arrange a time and day for delivery that works for you.
PRODUCT QUALITY GUARANTEE
Please inspect the packaging of your item(s) when they arrive, if you notice any damage you should REFUSE the package, and make note of it on the delivery receipt.  If your item(s) do arrived damaged, please contact us immediately and send photos to info@machineshark.com . We will process an insurance claim on your behalf and happily work with you to resolve the issue and refund or replace your order.
CANCELLATIONS & REFUNDS
Generally, most of the items we carry can be returned within 30 days of receipt in new condition and unopened.
Returned products must be sent back with their original packaging and have all of the parts and components that they came with. Please contact the manufacturer for any warranty issues.

Please document (photograph) any damages upon receiving the item and report these damages to the delivery carrier if product was sent by LTL or freight (not by UPS, Fedex, USPS, etc).
Some items may be subject to a 15% restocking fee. Customer is responsible for return shipping and original shipping cost, even if the item was "free shipping". Any damages to products may void the return.
Returns must be accompanied with an RMA number. Please contact us in order to have one generated.
Should you have any questions about a particular product's return policy we're here to help. Please contact us and we will respond within 24 hours.
As stated in the Product Quality Guarantee, any item that arrives in less than perfect condition or missing parts will be handled at no extra cost. Refunds will be issued to the original credit card that you use when placing your order.
It is the customers' responsibility to confirm the product will comply with their state, county or city codes. If you will be receiving an inspection by a county or city inspector, please ask them what they require.
---
Superb
A superb 3-in-1 machine. I love the included enclosure – it prevents the prints from warping due to heat changes, so I am really happy I got this bundle. Overall, great quality and fast shipping. Big thumbs up.
Fab product
A fab product and arrived quickly. Thanks xxx
Real steal
This bundle is a real steal when it comes to the value-money ratio. The quality of both the machine and the included enclosure is immense, plus the shipping procedure was painless and fast. Thanks, MachineShark! I will come back for more of your fantastic products soon!
Great value for money!
A bundle made to be great value for money! The enclosure makes sure the temperature of the machine stays consistent, so it is really worth getting if you want to protect your work!!
What a deal!
Terrific – you get both the machine and an enclosure, providing you with a great deal! I love the quality of the prints, engravings, and cutouts. Would I recommend this? Heck yea!