Call Us Now to Lock in the Lowest Prices Online: (833) 767-4275.
Free Shipping. No Sales Tax.

Estimated Arrival: Between Dec 04 and Dec 06. *ETA to USA Only
Handling Time: Product Ships in 1-2 Business Days
Shipping Time: Please Allow 2-6 Business Days for Delivery
Shipping & Returns: Free Shipping. All of the Time.
Zortrax M200 Plus 3D Printer ZORM200PLUS
Basically reliable 3D printer
Zortrax M200 Plus Main Features
Works in the LPD technology

Has a 200 x 200 x 180 mm workspace 

Has Wi-Fi, USB, and Ethernet connectivity

Has a failsafe response feature

Offers compatibility with flex-type materials

Compatible with glass or perforated build platforms

Has a filament endstop mechanism

Works with third-party filaments
Ready for rapid manufacturing
The M200 Plus 3D printer is designed for reliable, continuous operation over long periods of time. Industrial-grade build quality minimizes maintenance costs and guarantees repeatable, dimensionally accurate results.
Material end detection
3D printing is paused when the material runs out.
Advanced cooling system
Cooling system guarantees the highest efficiency.
Built-in camera
3D printing process can be monitored remotely.
Wide range of filaments
Wide range of dedicated and third-party filaments is supported.
User-friendly design
Zortrax M200 Plus is a Plug & Play 3D printer, ready to work right out of the box. It can be controlled manually via an intuitive touchscreen or remotely over Wi-Fi or Ethernet network. 
Previews of digital models loaded into its expandable memory are displayed on the screen to make selecting the right model easier. The interface is constantly improved with new functionalities added with firmware updates.
Applications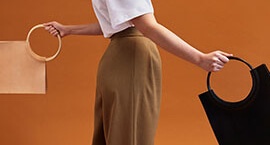 Prototyping consumer products
Making consumer products takes a lot of prototyping. Zortrax M200 Plus 3D printer can make this process faster and more affordable.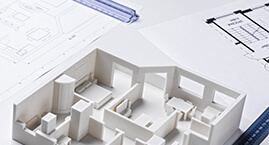 Architecture modeling
Architectural scale models require millimeter precision to get the proportions right. Zortrax M200 3D printer can automate this process.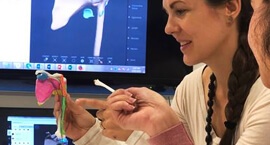 3D printed educational props
Custom made educational props are useful in anatomy courses. Zortrax M200 Plus can 3D print them at a cost well below the market price.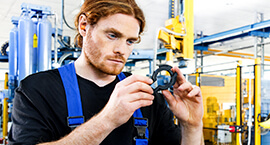 Large scale manufacturing
Large production plants can save up to 99% on spare parts by 3D printing them on the spot. 3D printing farms can handle it with ease.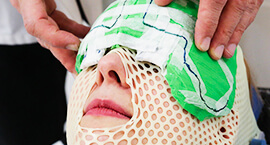 Medical models
3D printed models can be based on CT scans. Such models are useful in facial reconstruction and planning of surgeries among others.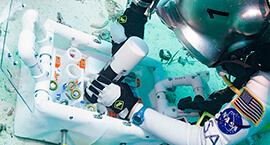 Aerospace engineering
NASA uses Zortrax 3D printers to prototype tools for astrounauts working onboard the International Space Station.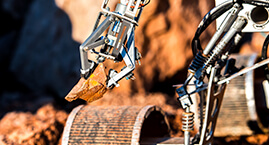 Making robotics easier
Building successful robots is a challenging task. With Zortrax M200 3D printer iterating through different designs becomes easy.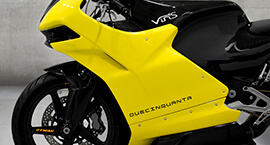 Automotive research and development
Modeling in clay is a usual way to make early stage concepts in the automotive industry. Former Ferrari engineers found 3D prinitng faster and more efficient.
Based on the Zortrax M200 award-winning design.
Build your 3D printing farm
With Zortrax M200 Plus connected, your computer becomes the command center of smart, reliable manufacturing. Wi-Fi module installed in Zortrax M200 Plus offers a fitting alternative for the file transfer between computer and the 3D printer.
Connect
With the M200 Plus, your computer becomes a hub of flexible manufacturing. Networking of multiple 3D printers is fast and simple.
Manage
Manage all your 3D printers easily from a screen of your computer. Divide work between the devices to finish it quickly.
Check
Rely on the smart functionalities like material end detection, upgraded extruder, build platform and camera for the risk-free 3D printing.
Specs
Device
Build volume
200 x 200 x 180 mm (7.9 x 7.9 x 7.1 in)
Material container
Spool
Material diameter
1.75 mm (0.069 in)
Nozzle diameter
0.3 mm (0.012 in), 0.4 mm (0.016 in), 0.6 mm (0.024 in)
Support
Mechanically removed - printed with the same material as the model
Extruder
Single (compatible with demanding materials like TPU or nylon)
Extruder cooling system
Radial fan cooling the extruder block; two fans cooling the print
Hotend
Single, V3
Platform
Heated; perforated and glass are applicable
Material endstop
Mechanical
Connectivity
Wi-Fi, Ethernet, USB
Operating system
Android
Touchscreen
4" IPS 800x480
Camera
Yes
External materials
Applicable
Printing
Technology
LPD (Layer Plastic Deposition) – depositing melted material layer by layer onto the build platform
Layer resolution
90-390 microns
Minimal wall thickness
400 microns (for 0.4 mm nozzle)
Platform levelling
Automatic measurement of platform points' height
Temperature
Maximum printing temperature (extruder)
290° C (554° F)
Maximum platform temperature
105° C (221° F)
Ambient operation temperature
20-30° C (68-86° F)
Storage temperature
0-35° C (32-95° F)
Software
Software bundle
Z-SUITE
Supported file types
.stl, .obj, .dxf, .3mf
Supported operating system
Mac OS up to Mojave version / Windows 7 and newer versions
Electrical
AC Input
110 V ~5.9 A 50/60 Hz; 240 V ~2.5 A 50/60 Hz
Maximum power consumption
320 W
In the box
3D Printer, Hotend V3, Side Covers, Z-SUITE, Starter Kit, Z-ULTRAT, Spool holder, USB memory stick
* It should be noted that the model's dimensions strongly depend on the technical condition of the printer as well as the shape, form and size of a print, the material used and the printing process conditions. The accuracy in Z-axis does not include a tolerance of +/- one layer. Bear in mind errors of measurement and measuring equipment. ** measurements were taken with an angle of 90˚.
About Zortrax
Zortrax

Zortrax is a Polish developer of comprehensive 3D printing solutions. It has built a strong position on the global market of desktop 3D printers, while also offering dedicated filaments, Z-SUITE software and additional devices to improve the printing process and post processing.
The company uses innovative solutions and high quality materials to focus on providing precision of printing primarily to business professionals. At the same time, thanks to their ease of use, financial availability and unique design, Zortrax 3D printers are also chosen by individual clients - prosumers and amateurs alike.
Therefore, Zortrax products are used by thousands of customers around the world in a wide range of industries, such as architecture, medicine, automotive, engineering, industrial prototyping, or fashion.
Zortrax offers its products through a network of over 130 Partners operating in 90 countries around the world on six continents, including the largest markets in Europe, the Americas, Asia, Africa and Australia. The company and its products receive a lot of positive feedback from users and have garnered multiple awards in the 3D printing industry.
Shipping

ORDER CONFIRMATION
As soon as your order is placed, you will receive an order confirmation e-mail.  This confirms your order has been received in our system and your credit card is authorized for purchase.  As soon as we receive your order, we begin processing to confirm that it is in stock and available for immediate shipment.  If your item is on backorder or unavailable, we will reach out to you via e-mail to confirm if you'd like to keep your order or cancel for a full refund.  If your item(s) are available for immediate shipment, we will process the charges and submit the order for shipment.
ORDER SHIPMENT
Please reference your product page specific lead times. After shipment, items will arrive in 2-7 business days.
Some models are custom made, and can take as long as 4-5 weeks to ship depending on the model and series. Please contact customer service before ordering if delivery time is a concern of yours.
Certain items due to high demand and low supply can only be placed on back order at specific times. Please contact customer service to hear about any items availability.
Please contact us for rush shipping rates and options. We will send you tracking information within 24 hours of your order leaving the warehouse to the e-mail address you provided when checking out.  If you do not receive tracking information from us within four business days of your order, feel free to follow up with us at info@machineshark.com.
Large items that ship via freight (not UPS or Fedex) require a signature upon delivery. You will receive a call from the shipping company to arrange a time and day for delivery that works for you.
PRODUCT QUALITY GUARANTEE
Please inspect the packaging of your item(s) when they arrive, if you notice any damage you should REFUSE the package, and make note of it on the delivery receipt.  If your item(s) do arrived damaged, please contact us immediately and send photos to info@machineshark.com . We will process an insurance claim on your behalf and happily work with you to resolve the issue and refund or replace your order.
CANCELLATIONS & REFUNDS
Generally, most of the items we carry can be returned within 30 days of receipt in new condition and unopened.
Returned products must be sent back with their original packaging and have all of the parts and components that they came with. Please contact the manufacturer for any warranty issues.

Please document (photograph) any damages upon receiving the item and report these damages to the delivery carrier if product was sent by LTL or freight (not by UPS, Fedex, USPS, etc).
Some items may be subject to a 15% restocking fee. Customer is responsible for return shipping and original shipping cost, even if the item was "free shipping". Any damages to products may void the return.
Returns must be accompanied with an RMA number. Please contact us in order to have one generated.
Should you have any questions about a particular product's return policy we're here to help. Please contact us and we will respond within 24 hours.
As stated in the Product Quality Guarantee, any item that arrives in less than perfect condition or missing parts will be handled at no extra cost. Refunds will be issued to the original credit card that you use when placing your order.
It is the customers' responsibility to confirm the product will comply with their state, county or city codes. If you will be receiving an inspection by a county or city inspector, please ask them what they require.
---
Terrific
Only had the printer for 4 days, so this may be a bit premature but I can't believe how fantastic this printer is. It printed perfect straight out of the box. So far I've done 12 hours worth of prints and all I've had to do was press a few buttons. I have two MakerGear M2's that require constant babysitting. I'm a high school STEM coordinator and I don't have time to be tied to my 3D printer. Now I won't be hesitant about attempting some complex prints.