Call Us Now to Lock in the Lowest Prices Online: (833) 767-4275.
Free Shipping. No Sales Tax.

Why Shop With Us?
☑ We will MATCH OR BEAT any Competitor's Price. Simply Contact Us.
☑ Friendly & Responsive Award Winning Customer Service Team.
☑ SSL Secure Payment Gateway & Hassle Free Returns Makes Shopping Easy and Stress-Free.

Estimated Handling Time: Product Ships in 1-2 Business Days
Shipping Time: Please Allow 2-6 Business Days for Delivery
Shipping & Returns: Free Shipping. All of the Time.
Zortrax Z-GLASS Filament M300/M300 Plus ZORM300ZGLASS
With Z-GLASS semi-transparent filament you can 3D print light-transmitting final parts and precise prototypes. The material lets you replace brittle glass with resilient thermoplastic. Z-GLASS is durable and resistant to scratching. Moreover, the material withstands exposure to salts, acids, bases, and solvents. That's why it's ideal for industrial prototyping in automotive industry and design.
Product Features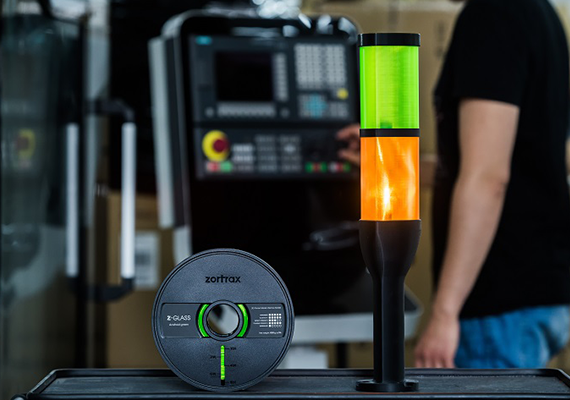 WORKSHOP LAMP
Transparent parts of the lamp 3D printed with two colors of Z-GLASS. The material is a perfect replacement for brittle glass.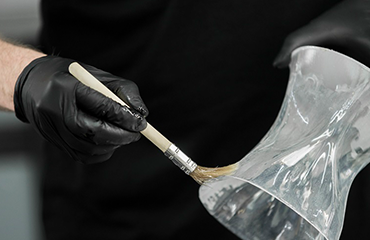 Light-transmitting
Objects 3D printed with Z-GLASS are semi-transparent. That's why they can imitate glass. You can apply various coating substances to enhance the effect and make them even glossier.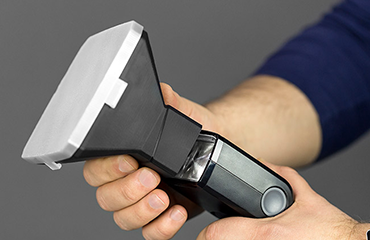 End-use Products
Z-GLASS is perfect for end-use products, like a camera light diffuser, 3D printed at the fraction of the market price. Translucency of the models can be adjusted by changing settings in Z-SUITE.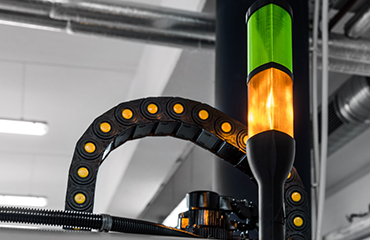 Scratch-free
Z-GLASS material is scratch-resistant, making the 3D printed models usable over a long period of time. Combined with chemical resistance, the filament is ideal for prototyping and industrial tooling.
Applications
Light-transmitting concept models
Transparent parts
Automotive industry
Models imitating glass
Decorative accessories
Parts tested outside
Parts required to be resistant to salts, acids, alkalis, and solvents
Specs
Dedicated for
Container
Weight
Diameter

Zortrax M300

Spool

2000 g ±5%

1.75 mm

Zortrax M300 Plus
| Key Properties | Metric | Imperial | Test Method |
| --- | --- | --- | --- |
| Tensile Strength | 39.57 MPa | 5740 psi | ISO 527:1998 |
| Elongation at max Tensile Stress | 5.94% | 5.94% | ISO 527:1998 |
| Glass Transition Temperature | 78.06oC | 173oF | ISO 11357-3:2014 |
About Zortrax
Zortrax

Zortrax is a Polish developer of comprehensive 3D printing solutions. It has built a strong position on the global market of desktop 3D printers, while also offering dedicated filaments, Z-SUITE software and additional devices to improve the printing process and post processing.
The company uses innovative solutions and high quality materials to focus on providing precision of printing primarily to business professionals. At the same time, thanks to their ease of use, financial availability and unique design, Zortrax 3D printers are also chosen by individual clients - prosumers and amateurs alike.
Therefore, Zortrax products are used by thousands of customers around the world in a wide range of industries, such as architecture, medicine, automotive, engineering, industrial prototyping, or fashion.
Zortrax offers its products through a network of over 130 Partners operating in 90 countries around the world on six continents, including the largest markets in Europe, the Americas, Asia, Africa and Australia. The company and its products receive a lot of positive feedback from users and have garnered multiple awards in the 3D printing industry.
Shipping

ORDER CONFIRMATION
As soon as your order is placed, you will receive an order confirmation e-mail.  This confirms your order has been received in our system and your credit card is authorized for purchase.  As soon as we receive your order, we begin processing to confirm that it is in stock and available for immediate shipment.  If your item is on backorder or unavailable, we will reach out to you via e-mail to confirm if you'd like to keep your order or cancel for a full refund.  If your item(s) are available for immediate shipment, we will process the charges and submit the order for shipment.
ORDER SHIPMENT
Please reference your product page specific lead times. After shipment, items will arrive in 2-7 business days.
Some models are custom made, and can take as long as 4-5 weeks to ship depending on the model and series. Please contact customer service before ordering if delivery time is a concern of yours.
Certain items due to high demand and low supply can only be placed on back order at specific times. Please contact customer service to hear about any items availability.
Please contact us for rush shipping rates and options. We will send you tracking information within 24 hours of your order leaving the warehouse to the e-mail address you provided when checking out.  If you do not receive tracking information from us within four business days of your order, feel free to follow up with us at info@machineshark.com.
Large items that ship via freight (not UPS or Fedex) require a signature upon delivery. You will receive a call from the shipping company to arrange a time and day for delivery that works for you.
PRODUCT QUALITY GUARANTEE
Please inspect the packaging of your item(s) when they arrive, if you notice any damage you should REFUSE the package, and make note of it on the delivery receipt.  If your item(s) do arrived damaged, please contact us immediately and send photos to info@machineshark.com . We will process an insurance claim on your behalf and happily work with you to resolve the issue and refund or replace your order.
CANCELLATIONS & REFUNDS
Generally, most of the items we carry can be returned within 30 days of receipt in new condition and unopened.
Returned products must be sent back with their original packaging and have all of the parts and components that they came with. Please contact the manufacturer for any warranty issues.

Please document (photograph) any damages upon receiving the item and report these damages to the delivery carrier if product was sent by LTL or freight (not by UPS, Fedex, USPS, etc).
Some items may be subject to a 15% restocking fee. Customer is responsible for return shipping and original shipping cost, even if the item was "free shipping". Any damages to products may void the return.
Returns must be accompanied with an RMA number. Please contact us in order to have one generated.
Should you have any questions about a particular product's return policy we're here to help. Please contact us and we will respond within 24 hours.
As stated in the Product Quality Guarantee, any item that arrives in less than perfect condition or missing parts will be handled at no extra cost. Refunds will be issued to the original credit card that you use when placing your order.
It is the customers' responsibility to confirm the product will comply with their state, county or city codes. If you will be receiving an inspection by a county or city inspector, please ask them what they require.
---